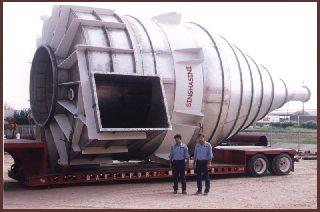 SINGHASINI welcomes  your company to our Metal Fabrication and Assembly Facility. Our Machining, Sheet metal Fabrication and Assembly facility consist of advance equipment, highly motivated and experienced personnel which have been with our company for many years. We have been in business over 40 years. Our 20k sq. ft expandable facility consist of Metal Fabrication Production ,  Mechanical Test and Quality Control . We are capable of doing Turnkey to your specification and have a full fledged design check service facility.
The parts we fabricate are being used in Mineral and Chemical Process Industry.
We have an extensive background with handling all type of materials ferrous,  nonferrous, exotic metals and casting. We have experience in the fabrication of stainless steel parts and weldments for high pressure and high vacuum systems.
Additionally our staff will interface directly with your engineering personnel to improve quality and reduce the cost of the production and proto-type parts.